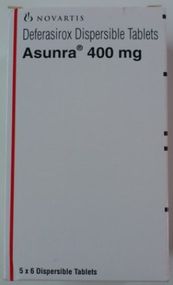 Indication
Asunra is useful for the treatment of chronic iron overload in transfusionalhemosiderosis.
Note
Precaution
Asunra are prescription drug and should be used under proper medical guidance and advice.

Serious anaphylactic reactions, hallucinations may occur.

Contraindicated in patients with advanced stages of cancer, clinical history of GI bleeding, immune disorders.
Updated On Oct 19, 2019 by Admin
Strength
100 mg & 400 mg
Packing
1 X 6 Tablets (Strip)
Storage
Store in a cool, dry place, protected from sunlight and moisture.
Asunra-defrijet also available as
---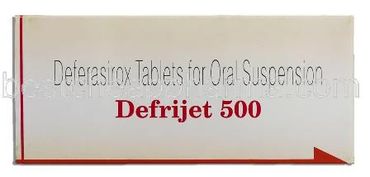 ---
---